TOŁPA SPA BOROWINOWE
ul. Oławska 27/29, DH ŁADA 4th floor
tel. 071/ 344-41-56
tolpaspa@tolpaspa.pl
www.tolpaspa.pl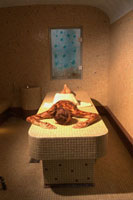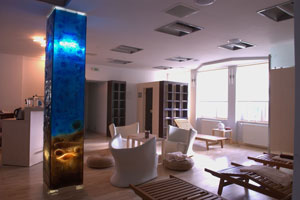 Conveniently located at the heart of Wrocław, TOŁPA® PEAT SPA offers you a luxuourious in-city getaway. Beside the ordinary aesthetic spa equipment and cosmetic services (such as manicure), it also features an indoor exercise room for yoga etc. and a lounge for relaxation. It aims to nurture not only your physical but also mental well-being. To make the best use of the facility (the lounge in particular), please take your friend(s) or family along with you and prepare to spend a good amount of time.
They also offers various types of massage: from the most common muscle relaxation massage to the reflexological massage and also "shiatsu" massage.
The staff speak minimum English.
For more details of the available service, please contact the spa or take a look at our gallery: