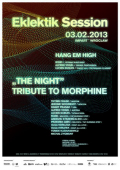 Eklektik Session 2013
03.02.2013 -19.00 (Sunday)
IMPART (ul. Mazowiecka 17)
Tickets: 30/20PLN (40/30PLN before the concert)
"Eklektik Session" was launched in 2004 with an aim to provide a unique platform of interaction between musicians and artists of various genres & backgrounds. Today "Eklektik Session" is still one of the kind in the Wrocław music scene, and it offers a dynamic live session by professional musicians. This inaugural session of the new 2013 edition introduces HANG EM HIGH trio and followed by "THE NIGHT" - a special tribute concert to band Morphine.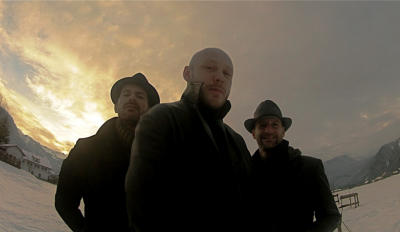 ______________
HANG EM HIGH
Bond / 2string slide bass
Alfred Vogel / drums, percussion
Lucien Dubuis / tenor sax, bass & contrabass clarinet
_______________________________
"THE NIGHT" TRIBUTE TO MORPHINE
Thymn Chase / Boston USA
Jerome Woodruff / Boston USA
Ranjit Prasad / USA
Alfred Vogel / Austria
Lucien Dubuis / Szwajcaria
Bond (Miloopa / Fat Burning Step)
Andrzej Strzemżalski (LOV)
Przemek Gibki (Miloopa, Fat Burning Step)
Olga Kończak (Digit All Love)
Olga Kwiatek (Digit All Love)
Tomek Kasiukiewicz
Michał Zygmunt