14.12.2007 - 18:30 (Friday)
WESTERN CITY (Cowboy Ranch in Karpacz)
BlueBird Productions organizes a pre-Xmas treat in the mountain. "The Soul of Elvis" - a group from Berlin - will perform a Elvis show at the cowboy ranch in Karpacz. The evening will include dinner and dancing, and the night stay and the transport from Wrocław can be also arranged upon request. For more information, please contact: 695805553 or 697800557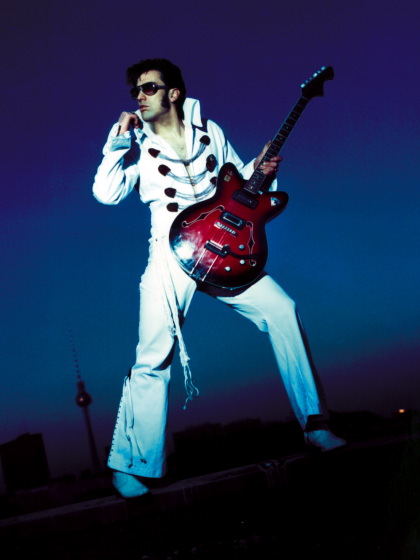 The ticket pricing & options:
* 125PLN/35EU/single entry - full course dinner, Elvis show other extra features.
* 450PLN/125EU/couple - full course dinner, Elvis show, extras, room and breakfast in a Karpacz hotel.
* 50PLN/14EU - RT transfer from Wrocław (Centrum, Galerie Dominikańska, Bielany pick up) to Karpacz.
Tickets are available at EMPIK, Mediamarkt, Dolnośląskie Centrum, Informacji Kulturalnej in Wrocław and Sklep muzyczny.
BlueBird Productions was founded by two Americans who have settled in Poland and share the vision to bring to Poland unique and memorable entertainment experiences. Future events will have a wide range of themes such as musical concerts, classical dances, art and wine tasting, Theatrical performances etc.